Ashtanga Vinyasa Yoga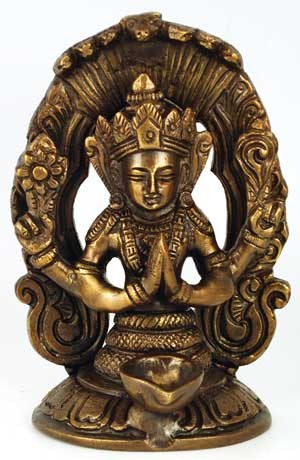 Ashtanga Vinyasa Yoga is a dynamic (Hatha-) Yoga that was taught and introduced to many students from all over the world by Pattabhi Jois in Mysore, India. It is based on the anscient principles of the "vinyasa krama" that Jois had learnt from his teacher T. Krishnamacharya.
All Yoga postures ("Asana") are linked and synchronized with a specific breathing teachnique. This leads to a deeply concentrated independent and meditative Yoga practice .
Three key principles are being observed during the practice:
Integration ("Bandha") of the oppositing qualities and tendencies in postures ("asana"), creating "good" alignment and intensity
The steady breath ("Ujjayi Prāṇāyāma") is calming as well as heating and a key to concentration and meditation
A specific gazing point for each ("Drishti") also makes the practice much more internal and concentrated
All components of the practice require and promote concentration and mindfulness, the heart of Yoga practice.
Individual Teaching - Mysore Style
Ashtanga must be taught in small groups in the tradtional one-on-one teaching style.
Only this way the student will develop an independent Yoga practice and the important teacher-student relationship can flourish.
We will teach you step by step to ultimately become free from us :)
The lineage of Ashtanga Vinyasa Yoga (parampara)
Although P. Jois was responsible for making this particular method of Yoga world famous, he insisted that he did not invent anything. Instead he was just teaching what he has learnt from his guru Krishnamacharya. Krishnamacharya again attributed all his konwledge to his teachers and an anscient lineage of teachers and students. Ultimately the value of yogic practices can only be recognized in relation to the anscient scriptures in which the meaning of Yoga was defined.
Ashtanga Vinyasa Yoga is not and has never been owned by the Jois family. Yogic lineages have always been independent from families. The best teachers have always been regarded as the true gurus of a lineage. Time will show who these are, not name.