Practice Ashtanga Vinyasa Yoga!
Is traditional Yoga for me?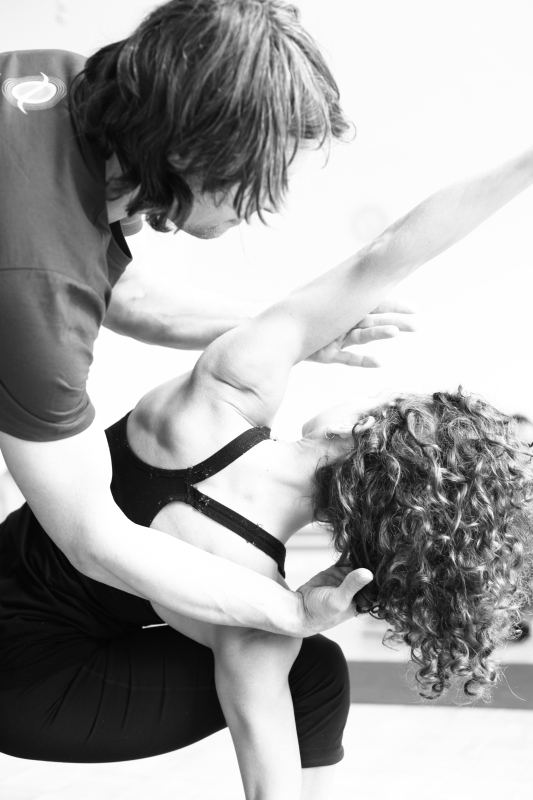 Everybody can practice Ashtanga. It is taught individually, one on one, so we can modify the sequences and each single posture to your needs.
If you have practiced other Yoga so far you will notice immense progress within just a few days when you start learning Yoga the traditional way. Method makes all the difference!
Also there is no better method for you if you don't feel to comfortable in German as we speak English if necessary in all classes, any time of the day!
How can I try out Ashtanga?
You can begin with your introduction month any time. If you are not ready to commit for a month yet please come to either
Our Ashtanga Flow Class (trial class 10 €)
Sunday 16:00-17:30 (please check live schedule!)
Fundamentals workshop (next on )
Mysore Style - authentic individual teaching
There are two ways of teaching physical Yoga:
Led Class
A teacher in front is leading a group, all students practice more or less the same.
Often times big groups of students. Very difficult for students to get individual attention, very few corrections.
Students hardly ever develop an individual Yoga practice.
Mysore Style (traditional Yoga teaching)
One (or more teachers) walks around the room and assists each student individually.
All students practice individually according to their speed of breath, capabilities and experience.
Generally smaller groups of students

In "Mysore Style" you memorize Yoga practice step by step instead of imitating it.
The advantages of this approach are endless and learning advanced practices like Ashtanga is practically impossible in led classes.
You can find wonderful impressions about Mysore Yoga in this beautiful little video. But beware: "Yoga ruins your life!"
Learn Mysore Style - our introduction month for 80 €.
If you stay in Berlin and want to practice with us for at least 3 months you can get an individual introduction to the Mysore method. Berlin visitors please contact us first.
According to the tradition we teach one on one in small groups ("Mysore Style").
You will learn the method step by step and become able to enjoy a truly concentrated Yoga practice which we help you refine, extend and deepen each time you come to class.
Please come at least 3-5 times per week in your introduction month, especially in the first week.
You can come any time in the timespans indicated in our class schedule page.
Register for the "introduction month for80 €".
"Practice, Practice and all is coming" (P. Jois)