Why study Yoga Philosophy?
Ever wondered, why Pattabhi Jois has named his method "Ashtanga Yoga" and why we are saluting to Patañjali before practice?
It is a common misunderstanding that "Yoga practice" (abhyāsa) is only what we do on the mat, which one of Pattabhi Jois' most famous quotes ("99% practice, 1% theory") seems to imply.
But physical effort has little to do with Yoga unless we use it for studying and refining our mind.
Patañjali's Yoga Sūtra is about 2000 years old and probably the single most important text about Yoga known today. It is a fascinating guidebook for learning how to "self study" your mind. According to Patañjali the goal of yoga is quite simple and logical: How to remove suffering and it's causes in it's obvious and subtle forms. The solution is to really understand the problem and to establish a non-selfish lifestyle based on mindfulness and concentration.
Yoga Sūtra Workshop starting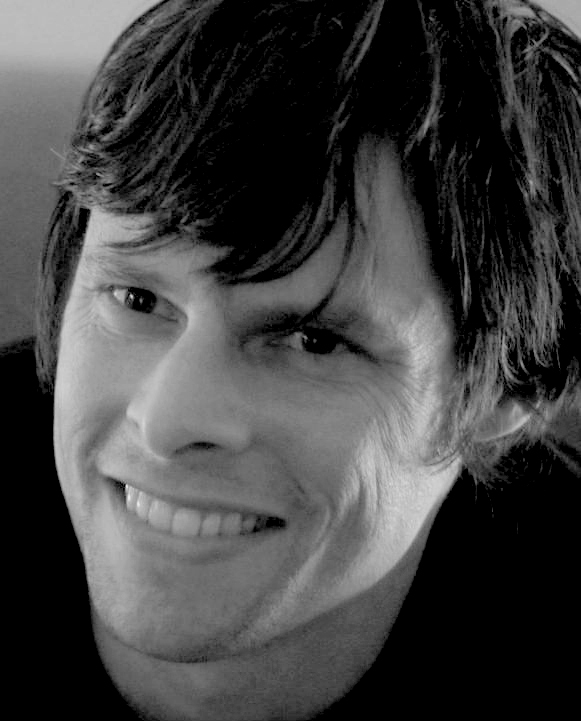 This workshop is not "yet another discussion of the eight limbs". You will understand
how the overall topic of Yoga is laid out in Patañjali's famous sūtra
key sanskrit terminology to empower you to analyze the golden thread(s) in the "thread (sūtra) of Yoga"
the main concepts of all it's four chapters as well as the inner logic knitting them together
the whole process of transforming nirodha practice into the different qualities of samadhi
how samadhi leads to kaivalya, often translated as "freedom"
Grischa will also introduce you to the Sanskrit language and some basic grammatical and logical rules on which it is based and which allow us to verify if a/our translation is or at least can be correct.
Workshop Dates / Modules
We have split up the course over four weekend modules from Friday evening to Sunday morning.
Friday

Saturday

Sunday

19:30 - 21:00: Module Topics Overview

14:30 - 17:00: Yoga Sūtra Workshop

14:30 - 17:00: Yoga Sūtra Workshop

Module 1

06. - 08. October

Each weekend starts with

Chapter Overview
Relation to other schools of thought like
Samkhya, Vedanta and Buddhism
Sanskrit
Vedic Chanting

Chapter 1) Samādhi-pādaḥ, Yoga defined

Citta, vṛtti, nirodha, kliṣṭā, akliṣṭā, abhyāsa, vairāgya and more key terms.
The role of the first 16 sentences
The importance and real meaning of "īśvara" (is "god" or "the lord" really a translation helping to understand this passage?)
The difference and stages of nirodha and samādhi

Module 2

27. - 29. October

Chapter 2) Sādhana-pādaḥ, the practical path

Kriyā Yoga, kleśa-s, karma,
Avidyā, the confusion of the seen with the seer, the root of suffering
Aṣṭāṅga (eight layers) of Yoga practice lead to "viveka khyātiḥ" (discriminative seeing) for removing avidyā
5 external aṅga-s (yama-niyama-āsana-prānāyāma-pratyāhāra)

Module 3

17. - 19. November

Chapter 3) Vibhūti-pādaḥ: the power of concentration

3 internal

aṅga-s (

dhārana, dhyāna and samādhi) = samyama
application of samyama appears like super natural powers and is used to deconstruct our "known" reality
it leads to viveka and kaivalya (freedom)

Module 4

08. - 10. December


Chapter 4) Kaivalya-pādaḥ - the ultimate goal

The theoretical foundation of consciousness and existence
Reality is an endless array of discrete events and transformations
What is citta, what is it's function?
dharma-megha samadhi, the mystical experience
kaivalya, the realization of freedom from suffering
All four weekends function as separate modules but of course it is highly recommended to join all of them.
About Grischa
Grischa has been teaching Ashtanga Vinyasa Yoga since 2002.
Since Grischa picked up his first translation of Yoga Sūtra in 2001 he has studied about a dozen different translations and commentaries of it.
He has studied with different teachers. But ultimately it was Richard Freeman whose teaching showed him how to read with an open mind and how to continuously challenge and overcome your own ideas and concepts about something.
"When you think you've got it - forget it and start again"